The boys varsity football team kicked off the season with a thrilling win of 27-14, defeating the Vasquez Mustangs.
From precise passes to crucial tackles, each contribution played a role in this victory, reflecting their dedication during rigorous practices.
Story continues below advertisement
This victory sets a promising tone for the rest of the season. With their spirits high and teamwork strong, the boys football team is gearing up to face future challenges head-on, fueled by their passion for the sport and commitment to success.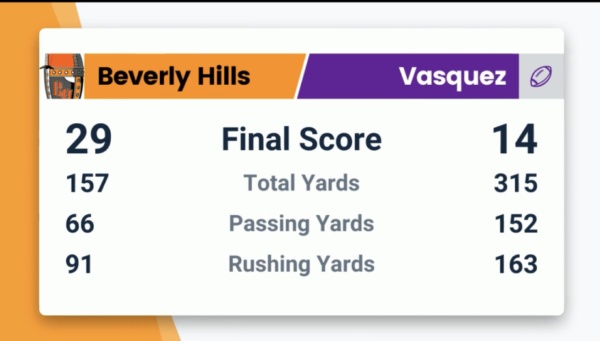 Fast forward a week, the team played their first home game of the season against Maya Angelou High School. While we lost with a score of 50-7, the experience of Normans' first football game meant something else on its own. 
ASB encouraged students to hype up the game with school spirit. They passed out orange glowsticks, put orange face paint on people's faces and held a raffle for everyone dressed in all black. Food trucks were even set up to sell cheesecakes, ice cream and more. 
"I'm feeling the Norman spirit," senior Kiki Hayles said. "I got my pom-poms, I got my chains; I'm Normaned up."
Students held high hopes for the team as they waited for the game to start.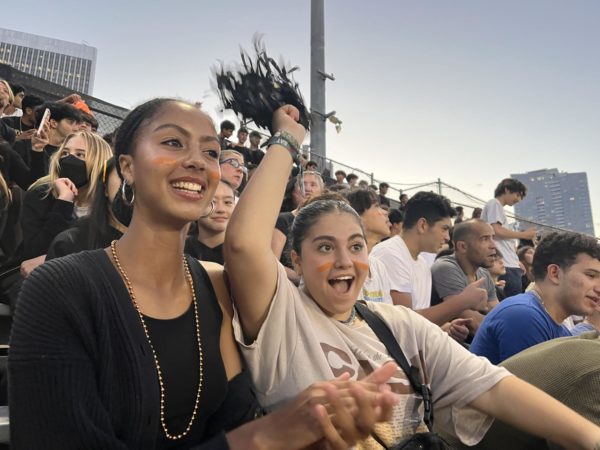 While we didn't get that win, we did make it onto the board. Senior Jackson Rosenberg scored a touchdown during the fourth quarter. 
"The team and I have one common goal, and we're going to use this game as a learning curve to ultimately achieve our goal," Rosenberg said. 
Rosenberg spoke about the team's determination to make the playoffs. 
"I believe this group of guys can certainly complete the task at hand," Rosenberg said. 
We'll see where the team is at after the next game on Friday, Sep. 8 at Glendale High School.