On Friday, Oct. 13, ASB hosted the annual homecoming pep rally to grow school spirit for the football game and dance. Students sat with their grades on the bleachers and watched various western-themed performances from band, dance and more. 
Each grade was assigned a costume relating to Friday's spirit week day: barnyard animals.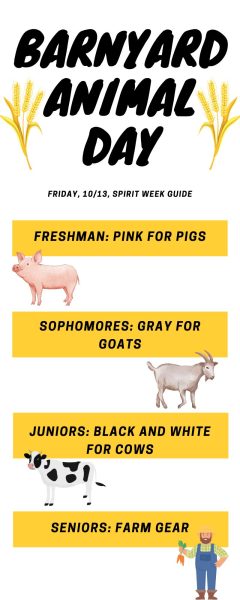 The energetic performances all revolved around the homecoming theme. For example, cheer performed to a mashup of country songs like "Old Town Road" by Lil Nas X and "Cotton Eye Joe" by Rednex. The cheer squad also accompanied the band for their cover of "Take Me Home, Country Roads" by John Denver.
Story continues below advertisement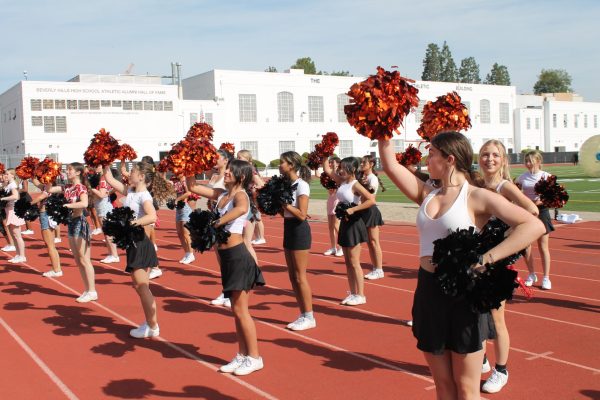 "We [ASB] came up with the theme for Homecoming at the end of last year once we had the final roster for ASB. We really started preparing on the third week of school," Secretary Sophia Manavi said.
There were also performances from Dance Company and the football team, both to a country mix. 
In annual tradition, the homecoming court nominees participated in a fun competitive game. This year, the school brought out human-sized hamster balls for nominees to crawl into.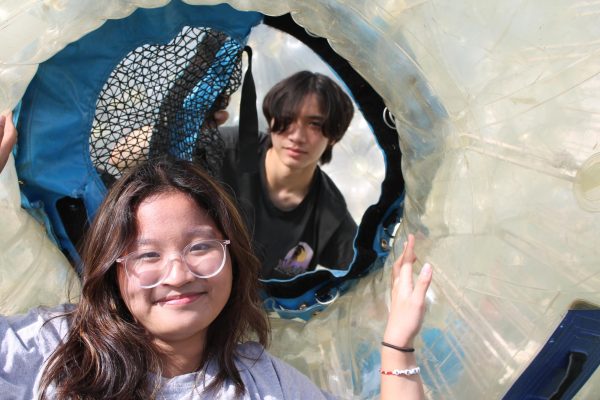 "I think the hamster balls were a big success, everyone liked them and they were fun, everyone wanted to be in them." Manavi said. Each duo raced across the football field, and seniors Maya Nejathaim and Adam Behroozan took first place. 
The pep rally definitely brought spirit to students for the weekend to come.
"I can't wait for the game tonight," sophomore Mia Taylor said.