JFS helps those in need for the holidays
Brenda Mehdian, staff writer
Members of the Jewish Family Services Club (JFS) gathered at the City Target store in Westwood on Sunday, Nov. 16 to participate in the Adopt A Family event.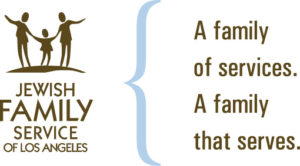 Volunteering members were assigned the wishlist of a family or person in need. The items on the wishlist included basic necessities that said family or individual could not otherwise afford.
"Most of the people we shop for are ill and old so it is very difficult for them to get things done because they require vital assistance in everyday actions. It is a rewarding experience to be a part of this event because the families and people appreciate our help so much," JFS Vice President Jasmine Hannani said.
Each year the event is different based on what family or person is assigned to the JFS club. This year the club was assigned to an older woman while in previous years the club had been assigned to men or whole families.
"It is really special to know that taking some time out of your day can help someone else and I think that is what makes this event unique. Simply the fact that we know that this shopping is helping someone else is incredibly rewarding," JFS President Shana Kheradyar said.
According to Kheradyar, the goal of the event was to purchase all of the items on the list. However, this goal was not reached without hazards.
"Although we did prepare since the beginning of the month, a little more prep would have been helpful because we were unable to find all the items on the list at target and had to search at some other stores in order to fulfill our goal," Kheradyar said.
The JFS Club hopes that if it is able to partake in the event next year, it will be able to put more time into preparation in order to avoid any impediments it may have encountered this year.