ASB hosts annual winter blood drive
Eunice Kim, staff writer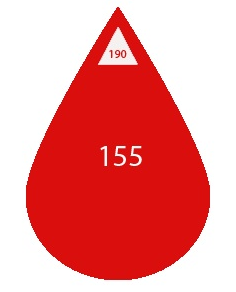 As finals and winter break approach,
the annual winter blood drive
, hosted by UCLA, came once again. The blood drive took place in cafeteria on Dec. 5 from 7:30 a.m. to 1:30 p.m. According to the email that was sent out, the "representatives from the
UCLA Medical Center
are desperate for donations," and hoped to achieve 190 units of donated blood. However, the blood drive ended with the total of 155 units of donated blood.
The blood drive was hosted through the school day "so that we can have many students to participate as possible and we can make it easy for them and convenient as they get excused from the classes and they are able to come during school day," Justin Freedman, who assisted with the blood drive, said.
Most donors were able to overcome the effects of donating blood, although with a slight headache and dizziness.
"I feel good. I have a game tonight, so I'm going to play tonight. I'm going to try fight through [the dizziness]," senior Mathew Mokhtarzadeh said.
However, other donors who felt weak after the donation could lie on beds provided for them until they recovered.
"[After the donation] I fainted. I just came here and was feeling really weak and I had a headache," junior Natalia Romo said.  "I feel better, I'm here now!"
Along with student donors, several adult donors came to donate their blood as well.
"I donate twice every year ever since I've been working here, which is about nine years. I'm old pro at this," social studies Dept. Chair Dan Moroaica said.
Students' reasons for donation varied. However, their ultimate goal for the donation was to "save people's lives."
"My blood type is rare and only 7 percent in the world have my blood type. So, I wanted to help out the seven percent that needed my blood," senior Parham Senehipour said.
The next blood drive will be in April 2014 and ASB hopes to make up the amount of blood they received in this year's blood drive.