Jessica Lu, news editor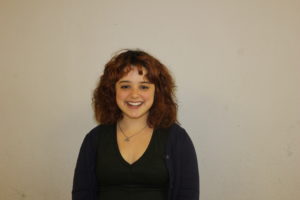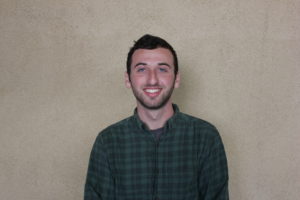 Seniors Danny Licht and Sarah Peskin were 2014's Charlie Award winners for their creative writing portfolios. Both recipients of the English Department's annual creative writing award submitted portfolios composed of poems, short stories and other types of pieces. Licht and Peskin will have a tea held in their honor, receive small cash prizes and be recognized at Senior Awards Night.
Upon receiving the notification, Peskin said that she was "shocked."
"I remember the day after submitting, I looked over my work again and cringed," she said. "I was pleasantly surprised by the news and realized I should stop being so critical of my work."
Story continues below advertisement
Licht was also pleased with the news.
"I was really excited," he said. "I spent a lot of time working on the poems mostly, and I'm really proud of them, so it was validating and rewarding to hear that people whose opinions matter a lot to me like them too."
The Charlie Award was created in the 1970s in honor of English teacher Charlie Atol. After she passed away in a car crash, her family established the award in memory of her.
"We do some creative writing with students in class, but we don't really have any other ways of recognizing students who write creatively and this is our opportunity to do that," English teacher Dr. Steven Rubenstein said.
Rubenstein, along with English teachers Phil Chang, Barbara Bader, Katie Kessel and JC Marquez, served on the committee that selected the winners.
"This year in particular was very hard, which is a good thing," Rubenstein said. "This year all the portfolios were really great."
The teachers first individually read the submissions and then discuss their favorites together. Out of seven submissions, Licht and Peskin emerged as the winners.
Licht submitted a portfolio titled "Selfie in a Convex Mirror," which included verse poems, prose poems and short stories. He highlighted one poem in particular, called "The Leaf," which details an exploration of how people view each other.
"[The poem is] about a leaf falling into a salad," he explained. "One character notes how strange it is that a leaf could so easily get lost in a salad, and the other character disagrees, which to me is a comment on prejudice: the fact that we have a hard time decontextualizing things, even when the context is blinding us from what the things intrinsically are."
Rubenstein was impressed with Licht's work.
"It was incredible…it was truly wonderful," he said. "His writing was so unique and his control of language was very impressive."
Chang also enjoyed reading Licht's work.
"Every time I was reading a new piece I kind of anticipated certain decisions that would happen in the writing," Chang said, "and he surprised me every time. How he metaphorically approached topics was very interesting and surprising. I personally thought it was one of the best [portfolios] I've seen."
Peskin's portfolio also contained several poems and short narratives; one untitled poem stands out the most to her.
"It has no name to enhance the randomness or chaotic mood that pervades the poem," she said. "Like most of my work, it's stream of consciousness and I had a lot of fun because I got to play with words and sounds in weird ways that read really nicely. I started with combining the words 'tactile' and 'fractal,' which just incited this creative drive to continue writing and writing."
Chang strongly believed Peskin should win the award.
"I thought [the portfolio] was really brave because it was really personal," he said. "In the end, we thought her being able to write about emotions without sounding too 'teenager-y' was what won us over."
Rubenstein also found Peskin's work to be enjoyable.
"Sarah did an amazing job of conveying authentic and genuine emotion in her pieces," he said. "It was a joy to read."
Licht and Peskin submitted these compilations not necessarily for the prizes, but because of their perspective on writing.
"I think it's really cool that Beverly offers a competition for creative writing," Licht said. "I've written a lot, though I didn't realize exactly how much I've written until I started digging through old notebooks and files for the competition."
For Peskin, the decision to submit corresponded with her current situation.
"I submitted because at the time, I was writing a lot of poetry for therapeutic reasons and was surprisingly very happy with my work," she said.
Peskin expressed a desire to continue writing unprofessionally.
"Writing is one of my favorite outlets to self-expression and creative release," she explained. "I'll never stop writing. But I don't know if I will pursue it. My pieces are really personal and I don't know how comfortable I'll be with publishing work to the public."
Licht, too, knows writing will remain in his life but has yet to determine specifically how it will. He currently serves as editor-in-chief of Highlights and contributes to The Huffington Post.
"I like writing a lot, and I write a lot," he said. "It'll be a part of my future for sure, but isn't it a part of everyone's?"
Licht and Peskin's Charlie Award tea will be held on Tuesday, April 1, in the ERC (Room 269) at 3:30 p.m.
"The tea sounds adorable," Peskin said. "I really love spoken word, so I'm looking forward to performing one of my pieces."
Licht also has things to look forward to.
"Rumor has it there's gonna be iced tea too," he said.