Dani Klemes, web editor-in-chief
Max Stahl, comment editor
The Dream of the 90s was alive in Los Angeles last Thursday night.
Thanks to Film Independent (and Dr. Steven Rubenstein for giving us his tickets), Fred Armisen and Carrie Brownstein of Portlandia, the satirical sketch comedy series, graced us with their presence at the Los Angeles County Museum of Art (LACMA) for a Q&A and screening of the show.
Story continues below advertisement
Portlandia, which airs on the Independent Film Channel (IFC), is notorious for its sardonic humor and gracefully awkward sketches, many of which touch upon the social tension that exists in everyday encounters. Simply put, the show is a collection of scenarios brimming with ironic comedy. Appropriately enough, it airs on a channel whose catchphrase is "Always on. Slightly Off."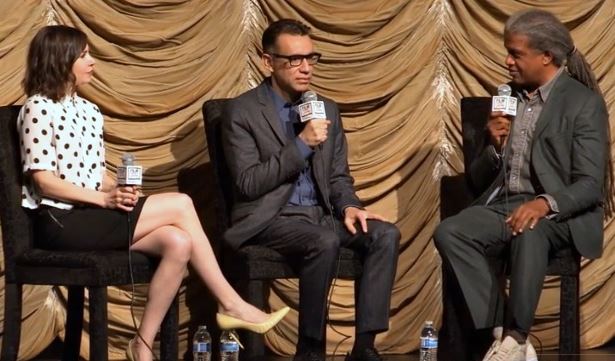 A reflection of society's changing attitude toward television, Portlandia got the full artistic treatment Thursday night. To begin the evening, LACMA screened the not-yet-released episodes five and seven of the new season in the museum's Bing Theater, which was filled to maximum capacity with an audience of 600 viewers. We both had watched Portlandia many times before—on the couch with friends, alone and curled up around laptops, out in public giggling at our phones—but seeing it on the big screen recast the show in a grander, yet more intimate light that only the cinema can achieve.
From the Q&A, we were offered an invaluable look at the quirks and technicalities behind the show. Though mediated by acclaimed film critic Elvis Mitchell, the Q&A almost played out as a conversation between Armisen and Brownstein and the crowd. Frankly, we were expecting some starchy, PR-driven plug to advertise the show, but we were, quite fortunately, mistaken. Armisen and Brownstein were real; they were endearing and confident and took the time to elaborate on their responses. We knew what Portlandia was all about, but we wanted them to tell us. So they did. And they did a hell of a job reminding us why we were so drawn to the series.
Armisen, Brownstein center Season 4 on character development
As Portlandia has matured over the past four years, Armisen and Brownstein have gone to greater and greater lengths to surprise their audience with new styles and new approaches to comedy. Their main focus with season four, the current season, was character development. Portlandia characters, previously, had been known for just one joke or one type of joke, but this season Armisen and Brownstein have delved deeper into the psyches of some of their recurring characters, uncovering a greater range of comedic material and affording the show a greater sense of continuity.
"I think this season we wanted to give the characters a lot of breathing room," Brownstein said. "We wanted to focus on figuring out who they were and what other stories we could tell in their lives. I think that allowed Fred and I as performers to really embody them."
Portlandia has broadcast a current total of 33 episodes, most of which have included an impressive variety of sketch styles and plot points.
"We had to sort of explore [the characters] more so [the show] didn't get dull. It's as simple as that. We couldn't repeat ourselves and it's just more fun for us to take it a bit further," Armisen said.
Brownstein agreed that creating interesting characters was the next logical step in expanding the show's appeal.
"I also think fans are just drawn to characters. When I think of my favorite shows, it has a lot to do with characters more than concepts. Sometimes we'll come up with an idea and we realize that there's no relationship between Fred and me or whatever characters we're playing in that story. And then it feels flimsy. So we started to focus more on characters as a way of kind of deepening the story and the writing and then sprinkling different concepts and satire within that world," Brownstein said.
With each character comes a different costume. Armisen and Brownstein, with the help of Emmy award winning costume designer Amanda Needham, are constantly transforming into their different personas—some of which include angsty bikers, crazed Harajuku girls and stiff feminists who run a bookstore. For the most part, the costumes act as a sort of gateway into each character's identity.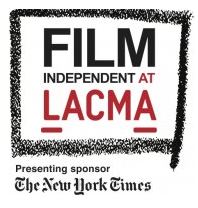 "We need that shorthand because sometimes we're filming three or four sketches a day," Brownstein said. "When you're focusing very intently for three or four hours on one thing, you don't really have the time to transition emotionally. It really takes the shorthand of putting on clothes and feeling a different fabric against your body or having something be loose fitting or having open-toed shoes [to get into character]."
In some cases, the concepts of certain outfits and wigs have prompted the birth of new characters.
"Sometimes we'll write a character and we'll be like 'I don't know if this is a sketch, I don't know how this is gonna work' but then [Needham] will show up with a costume and we'll know that everything is gonna be fine," Armisen said.
Needham is not the only behind-the-scenes member Armisen and Brownstein credited with adding humor to the show.
"We love the awkwardness and the kind of realness that comes with those moments of discomfort, you know, things just kind of hang there for a moment, and our editors love that," Brownstein said. "Sometimes [executive producer and creator Jonathan Krisel] talks about how he'll let the camera stay on one of the actors for too long so he can capture them swallowing. He loves stuff like that."
Mitchell identified another way the editors have supplemented Brownstein's and Armisen's performances on-screen.
"Often times, sketch shows are about fluidity," he said, "[but in Portlandia] there are lots of awkward silences, and that sort of creates this tension that's part of comedy."
Armisen agreed, accrediting the editors "who go to extremes" with the effective uncomfortable pauses. Though these lingering silences appear effortless and mapped out, they are, more often than not, the result of fumbled lines or gauche blocking.
"I think sometimes, greatness is overrated," Armisen said. "When something is really, really good, it just sort of takes over and washes over you. It's good if [the lines] are a little stilted, a little stuttered."
Brownstein connected this style to one of the show's important themes.
"I also think it plays into the clumsiness that we're trying to encapsulate in terms of people's relationship with their environment, whether they're in concert with it or in conflict with it," Brownstein said.
Detail and mystique add layers to Portlandia 
Portlandia is genius in its parodies of common situations and interactions. One of its most engaging factors is the amount of room it allows for interpretation. Armisen and Brownstein have a certain weird, symbiotic relationship that makes it difficult to distinguish whether they're roommates or lovers. The ever-changing assumptions we make are, essentially, what keep us enthralled.
"We leave it blank," Armisen said. "We sometimes think that [Fred and Carrie] could be anything: they could be related, they could be best friends, they could be whatever. But we just leave it up to the audience."
Brownstein compared the characters' relationship to that of Jack and Meg White.
"I kind of think about it like when The White Stripes came out and there was that mystery of [whether they were brother and sister or not]," Brownstein added chuckling.
Mitchell pointed out that Fred and Carrie's relationship is almost reminiscent of Pee-wee's Playhouse "with the weird twin beds."
"Yeah, Ernie and Bert," Armisen smirked.
Rolling into the midpoint of its season, Portlandia has already featured a number of celebrity performances, including those of Kirsten Dunst, Duff McKagan and Tim Robbins.
Though most of the guest actors have performed in major motion pictures and box-office hits, they mesh well with the rest of the Portlandia cast.
"When we're working with people like Steve Buscemi or Jeff Goldblum, [Krisel] wants to allow those people to really find their character," Brownstein said. "It's really wondrous to watch Goldblum find a tangent, and he'll find it fast."
More than its collection of guest stars, its ambiguity, its natural awkwardness and its array of hilarious costumes, what really makes Portlandia stand out is its attention to detail.
"There's so much detail that you never see on the screen. Our production design team actually created a whole city block [for the Brunch Village sketch] and we only shot a fraction of it. But that dedication from our crew and everyone involved, [the fact that] we imagined something so much larger than what ends up on screen, that ends up coming across, and [viewers can understand] the joy of it and the intention of it," Brownstein said.
Armisen and Brownstein are at the forefront of what many have dubbed the golden age of television. That night, LACMA and Film Independent gave Portlandia the artistic recognition it has long deserved. We really could go on and on about how wonderful an evening it was, and about how much we both love Portlandia, but perhaps it would be more prudent to affect the guise of Spyke, one of Armisen's funniest characters, and declare that this article is OVER.