Reilly sings at Carnegie Hall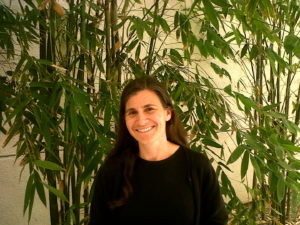 Angelica Harrop, Cub Writer
In the spring of 1993, the Boston College Choir had the honor of performing for a small audience at the prestigious Carnegie Hall in New York City. The Boston College Choir sang into the evening of songs included in the classical genre. One of the choir's members, Elaina Reilly, 21 years old at the time, performed and had a solo in which she sang "Sheep May Safely Graze," by Johann Sebastian Bach.
Reilly recalled that the atmosphere at Carnegie Hall was "very exciting and actually much smaller than I expected it to be."
The Boston College Choir extended many opportunities to Reilly, who traveled all over the world to places such as Rome and the Bahamas. She has performed in front of the Pope at the Vatican and even at the Red Sox Opening Day in Fenway Park.
"Singing opens doors," remarked Reilly when talking about the various events she participated in with her choir, who were also some of her dear friends. The choir consisted of about 100 students who shared Reilly's passion in singing and music.
Reilly is currently a math teacher at Beverly Hills High school and a loving mother of four boys. She teaches Basic Geometry, Math Analysis, and Algebra 2.
"We only see one side of our teachers, but they have a whole other life outside of school," said freshman Mario Brajevich, who is a student in Reilly's Basic Geometry class.
During college, Reilly trained extensively, and after graduating had a vocal coach to continue fine tuning her singing talent. Reilly's years at Boston College are some of her fondest memories, and definitely a highlight to her life as a young adult.
Although singing had been Reilly's passion, she ultimately chose to be a teacher and is undoubtedly happy about her decision. When she is not at school teaching various students of all grades, she still tries to find time to sing.
Now, Reilly sticks to singing her children to sleep, which is a sure treat considering her melodious history as a singer.