Cole Plante finalized for homecoming entertainment
Lucas Harward, staff writer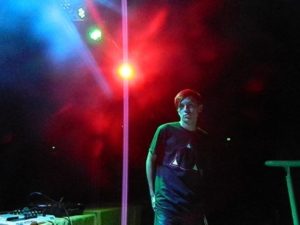 "Colechella" will make its last debut at Beverly this homecoming. DJ Cole Plante has been confirmed by ASB to perform after the homecoming football game on Oct. 17.
Plante, a senior, is thrilled to have an important role in his senior year homecoming experience.
"It's great. I've been doing it for two years now and this is my senior year, so I finally get to do it as my goodbye to Beverly," Plante said.
As pointed out by ASB Student Board Member Josh Schenk, ASB sees Plante as an integral part of their homecoming vision.
"When we started planning, we realized that Cole was pretty much an essential for anything we do for homecoming. We're really excited to have this after party, and we know that everyone is going to love it," Schenk said.
ASB director Mark Mead is pleased to have Plante not only for his talent but also for the attitude he brings to school events.
"Cole is a really great kid and he's out there entertaining people and getting involved in the show business world. But the thing I love about him most is that he's also really school spirited so we're really lucky to have him," Mead said.
Students who attend Plante's performance will also be the first to hear some of his newest material.
"I'm going to be dropping some of my own new music, as well as my new singles and remixes that I've been putting out this past summer," Plante said. "The past years have been amazing, but we're going to make this one bigger and better than ever."
The concert will be free to all students, regardless of whether they've bought an ASB card.