Model United Nations competes at Surf City conference
Marty Schnapp, news editor
Five Beverly delegates received awards at the Surf City MUN conference on Jan. 30-31.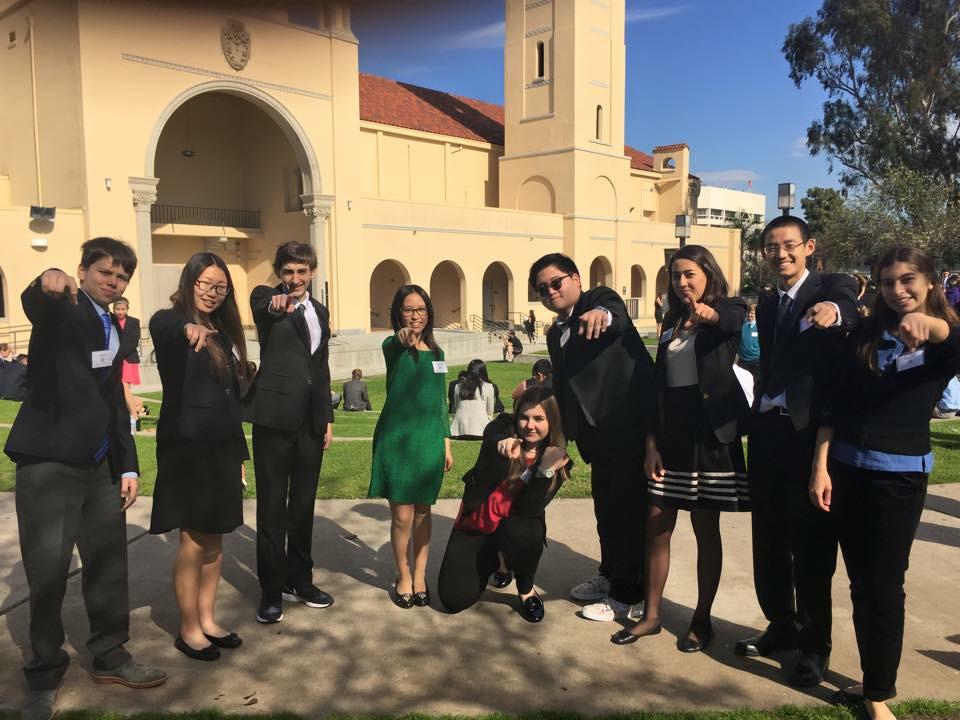 At the conference, held at Huntington Beach High School, Beverly delegates represented Belgium. Recognized students included sophomore Yunchao Zhang, sophomore Jordan Grode and junior Mishelle Arakelian, who all received commendation awards; sophomore Cathy Lee received a research award and freshman Danya Pollack received both a commendation and research award.
Arakelian thought that this conference was more difficult than usual, so it helped her improve as a delegate.
"This conference did not have committees with partners, so it was a bit more challenging to balance talking, writing and form resolution groups all on my own. This was also my first time in an advanced committee, so it was interesting to see the higher level of debate that took place," Arakelian said.
Grode feels that he developed a deep understanding of international extradition policy, particularly in the interest of the Kingdom of Belgium. He looks forward to the next conference.
"The next conference is our very own Beverly Hills Model UN conference, at which I will be chairing the Security Council on the Berlin Airlift," Grode said.