Juliette Deutsch, co-editor-in-chief
Grand Central Market, open since 1917, has been a landmark for foodies across Los Angeles. The market, composed of a multitude of vendors and trendy food stands, serves as a hub to showcase the different cuisines and cultures of the Los Angeles food scape. Its location in downtown LA is a location that brings together all cultures.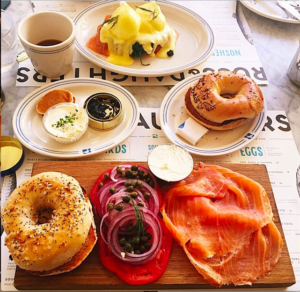 The concept of a food emporium started with the opening of Grand Central Market. This idea of a marketplace is what inspired Chef Todd English in his Plaza Hotel Food Hall in New York in 2011.
Here are my favorite picks from the marketplace.
EggSlut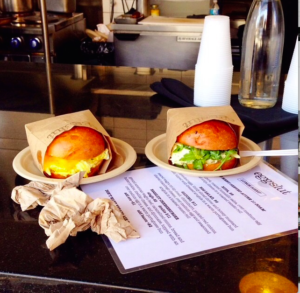 317 S. Broadway, Los Angeles
EggSlut was first started as a food truck by Chef Alvin Cailin. The menu, is made up of a variety of delicious sandwiches, all on freshly baked brioche buns. One of my favorites include The Fairfax, a combination of soft scrambled eggs, chives, cheddar, caramelized onions and Sriracha. The Fairfax is the perfect mix between spicy and sweet. If you are in the mood for a classic, check out the bacon, egg and cheese with hardwood smoked bacon, over-medium egg, cheddar and chipotle ketchup.
Wexler's Deli
317 S. Broadway, Los Angeles
Although Russ and Daughters Cafe in New York City will always be home to my favorite lox and bagel combo, and arguably the best in Manhattan, Wexler's Deli brings me a little piece of NYC and gives Russ and Daughters a run for their money. A Wexler's lox bagel at the counter with a quality macchiato and the sights and sounds of Grand Central Market is where Los Angeles and its flavors meld into something unique. If you stop by, I  recommend The Smoked Salmon Plate served on a warm homemade bagel by Chef Brian Gruntz, accompanied with the classic capers, crispy onions and cream cheese. At Grand Central Market, only the line for EggSlut can rival the one at Wexler's.
G&B Coffee
Baristas Kyle Glanville and Charles Babinski collectively founded G&B Coffee. Serving coffees, espresso drinks, and teas selected from the world's top roasters and farms, this Italian counter-style coffee shop serves as an instant market classic. I recommend trying their sweet milk latte iced or hot and their macchiatos to satisfy your caffeine cravings.
Story continues below advertisement