WASC comes with a sting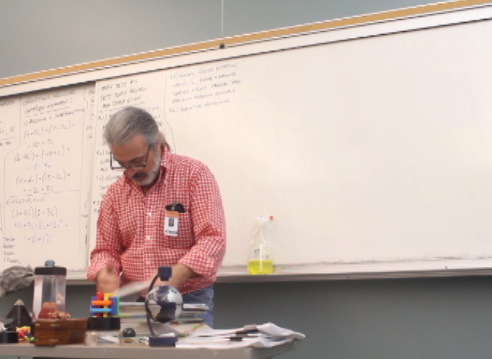 Nirav Desai, staff writer
Veronica Pahomova, staff writer
The Western Association of School and Colleges (WASC) visited on March 14 for a mid-term evaluation. Three years ago, this association gave us a six year accreditation with a three-year follow-up. According to Principal Dave Jackson and several other faculty and students, this recent follow-up visit, which determines the school's college accreditation and influences its regional reputation, apparently did not go as well as the school had hoped.
Three years ago, the Southern California branch of WASC, which is not a governmental organization, roamed the halls and classrooms, leaving with a positive, passing grade of the school and campus. This year, however, Jackson doubts members of the visiting committee were impressed for a second consecutive time.
"I don't think it went overly well. I'm not sure exactly what they were focused on, so I'm trying to synthesize all the information from what I've heard around," Jackson said.
The official results of the evaluation will affect the school's accreditation. With a positive assessment, student transcripts will continue to be accepted by colleges. With a negative review, a school could lose accreditation and students' transcripts will be in danger of being held in low regard by universities and other public institutions.


"The UC System requires accreditation for a school's A-G coursework to be approved, so a high school not accredited will have issues with their graduating seniors entering the UC system.  Also, the Armed Services and most fire and police departments require their applicants graduate from an accredited institute. This results in schools not only in Southern California, but Northern California [as well] needing to meet their students' future needs and being accredited," Fred Van Leuven, Executive Director of WASC, said.
WASC coordinator Barbara Bader understood that the visiting team was impressed with the school's teaching staff and students. However, Bader also mentioned that the team addressed sectors the school could refine.
"They did notice and comment on other things that we as a community need to address in the upcoming years," Bader said. "The process is all about school improvement."
Bader's job is to complete a self-study report in which she looks to school data, such as demographics and test scores, for guidance. The report she and the administrative team produced this year was approximately 90 pages long. According to Jackson, as far as the evaluation goes, it will take at least until late April for the report to be fully written and submitted.
"What happens is that we provide them a document of how we've been doing and they give us a recommendation of things we can do better on," Jackson said.
According to Jackson, in three more years Beverly will have a "full-blown WASC visit," where the association will come in with "10 or 12 different people" for longer than just one day.
"In upcoming years," Bader stated, "we will be working towards creating a greater sense of community within the school, which will hopefully allow us to improve and serve our students better."
[youtube http://www.youtube.com/watch?v=ykssR2M1Cjs]