Highlights, student win big in national competition
Ben Dahan News Editor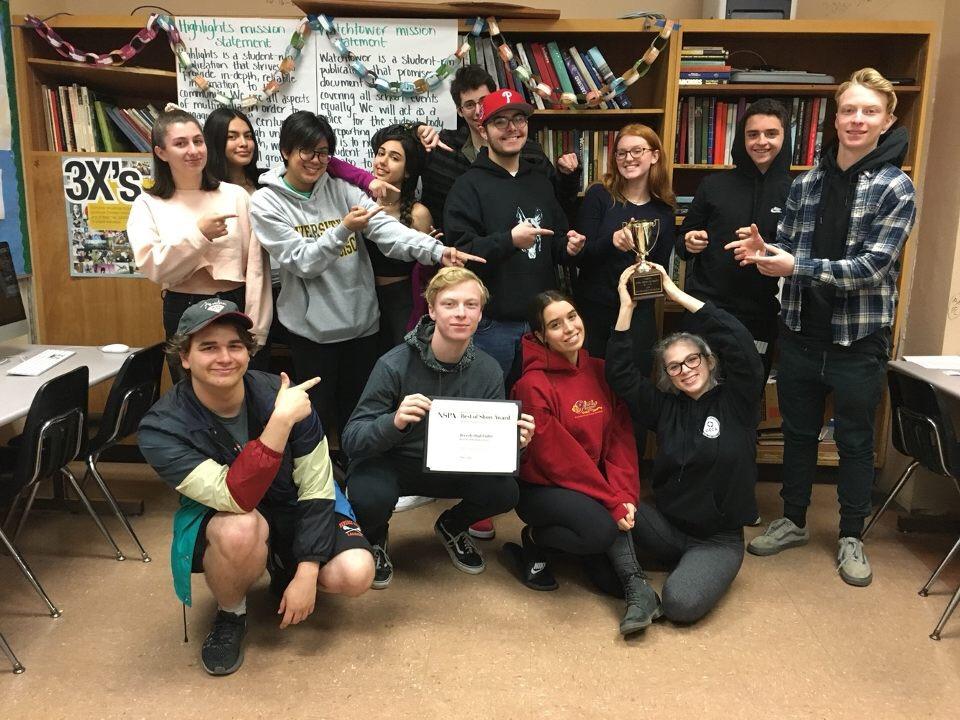 Highlights was awarded "Best of Show" in the small schools category for the first time last week at the National High School Journalism Convention in San Francisco.
The National Scholastic Press Association judges the best websites from high school student publications across the country.
"When they called the name of our site, I kind of freaked out and stopped myself from saying the F-word because I was so excited," journalism adviser Gaby Herbst said. "I jumped out of my seat and practically ran to the stage."
In the 2017-18 school year, Highlights pivoted to an entirely digital publication, ending a nearly century-old tradition of circulating print newspapers. Later this year, a website redesign is expected to go live.
"The focus got the staff better at using the web to its fullest extent. Not having print allowed people to tell stories in different ways, and that was evident in our website. I think the judges noticed [the improvement]," co-editor-in-chief Jason Harward said.
The Highlights website, launched in 2011, was created the first year Herbst became adviser, making the award the culmination of seven years work.
"One of the goals when I was hired was to start a website, so for me [the site] has always been a little baby," Herbst said. "To receive recognition for it was very exciting."
In addition to the website competition, three students from Herbst's Intro to Journalism class participated in writing competitions called write-offs, one of whom, Eva Levin, received an Excellent in News Writing.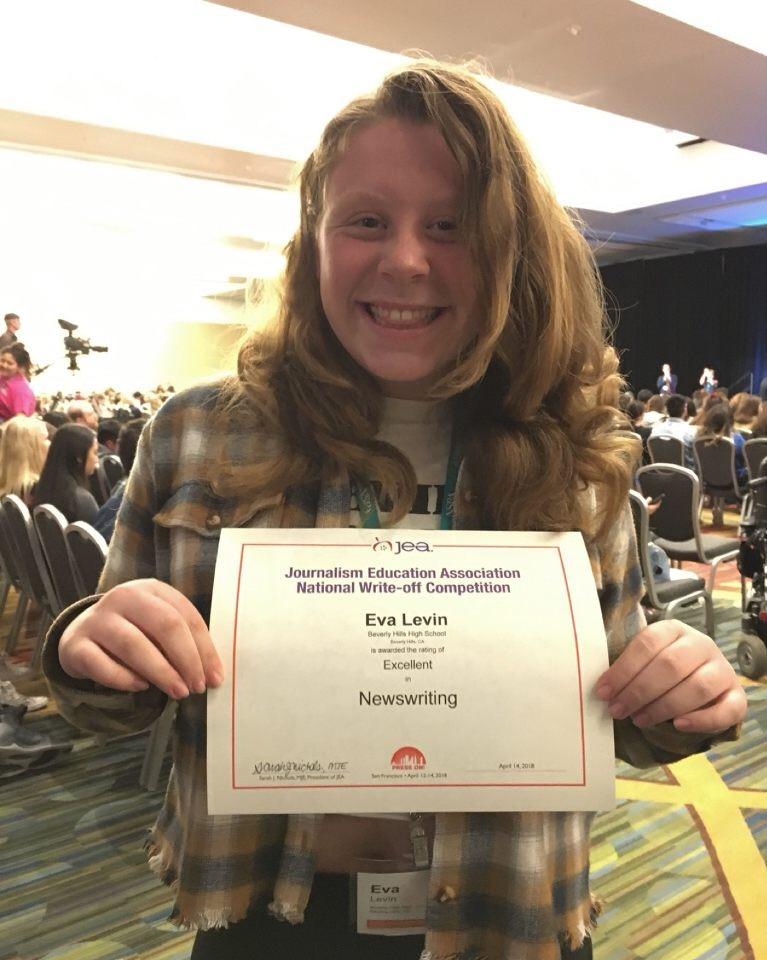 "It was really cute because the night before they were super nervous, they were asking me for tips. I let them know that we're doing this for the experience. We don't do write-offs for the awards, we do it for feedback and to practice," Herbst said. "Awards are just icing on the cake."
These recognitions are an encouraging sign for a staff and publication in the midst of change.
"This is the biggest thing we've won in the website's history," Harward said. "At a time [when] we're trying to improve the website even more, making it the best it's ever been, getting this award gives us a lot of momentum."