Freemasons award teacher, student as 'outstanding'
Priscilla Hopper media manager
The Freemasons awarded outstanding teacher and student of the year to biology teacher, robotics instructor and Moreno science teacher John Castle, and senior Ryan Damavandi respectively.
Although it is Castle's first year teaching at the high school, he incorporated new ways to teach biology through, literally, bringing life to the classrooms including breeding shrimp and creating ecosystems.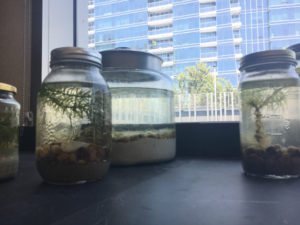 "When I got nominated for the position and then given the award, it just blew me away, I wasn't expecting it. I just do my job. I come in, I'm just a teacher. I do my job, what I think a teacher should do," Castle said. "And when I was given that award, and I told my friends and family, they're all like, 'Well, it's about time.' Apparently they all saw it. You don't always see that in yourself."
Damavandi was "delighted and stunned" after receiving the news. He believes his work in Romeo Carey's production classes contributed to his nomination and recognition, and plans to continue implementing what he's learned at SMC next year.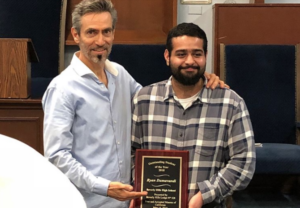 "The digital guru, Ryan Damavandi above all is a beautiful soul. He is a lightning-fast learner and a friend to everyone. There is no stopping where this wunderkind will go," Carey said.
Castle felt overwhelmed by shock and honor after receiving the award.
"I believe that you can achieve whatever you want," Castle continued "You just have to set a goal for yourself and believe in yourself and have that symbol of something to believe in."