Students to provide books for Mongolian school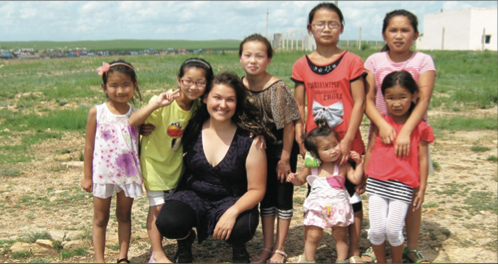 Brenda Mehdian, staff writer
From Nov. 30 print edition
When students walk past the Lili and John Bosse Library, they expect to see shelves upon shelves of books behind the glass window. Imagine someone going into the library and seeing half-filled and empty shelves before them. Such a sight is normal to students at Temuulel Complex School.
Temuulel Complex School is an all-girls school in eastern Mongolia with limited access to educational resources. The Student Library Advisory Group (SLAG) has partnered with this school to help its students access more educational materials and books.
Librarian Karen Boyarsky established connections with this school while visiting Mongolia with a college roommate, whose daughter teaches English at the school through the Peace Corps.
"As a strong proponent of global travel and adventure, I believe that any activity which enhances a student's understanding of the world, especially in discovering the ways in which teens are similar, is a good thing," Boyarsky said.
SLAG, which meets four to five times a year, will gather books that will aid students in learning and practicing English. Once SLAG begins collectingbooks at the start of 2013, they will determine which of the books are the best choices for the students, given their school community and small town surroundings. These books will be going to students in grade levels ranging from fourth to 11th grade.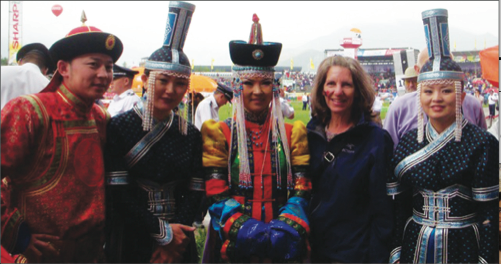 Boyarsky presented a visual introduction to the culture, landscape and history of Mongolia to the members of SLAG in order to give them a feel for the types of books that would be appropriate to send.
"When Ms. Boyarsky showed the group the pictures she took in Mongolia, I was stunned. I never knew that I could be able to help kids out from halfway across the world," SLAG member sophomore Christopher Lee said.
However, according to Boyarsky, SLAG members will be very careful when choosing which books will be sent because of high shipping costs. In order to pay for the expenses, SLAG will use money from the library's used books sale. Boyarsky predicts that no more than 50 books will be sent.
Boyarsky also hopes that the students will be able to communicate with each other through technology such as Skype.
For now, the drive is solely supported by SLAG. In the upcoming months, SLAG members will determine whether or not to have a school-wide book drive.