Black Student Union to host International Conference on Dance and Culture
Braden Bochner, staff writer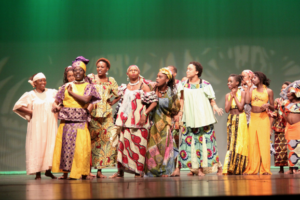 The Black Student Union (BSU) is collaborating with the African Soul International Foundation to host the International Conference on Dance and Culture, a celebration of African history and culture. Sista Jewel Jackson, founder and Artistic Director of the Foundation, has partnered with the students of BSU to present a weekend of performances and classes that will immerse students in African dance and music. The celebration will take place this weekend at Beverly Hills High School.
"We started the event to show the diversity of African and African-American culture," Jackson said. "We recognized that most students could go through their entire academic career and never learn anything positive about Africa."
The two-day event will feature dance and drum lessons, as well as a night of performances on Saturday by dancers and musicians from the United States, and West African countries such as Guinea, Senegal and Mali.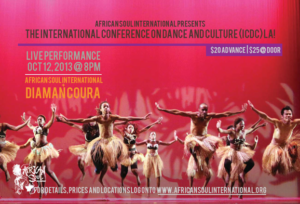 "We wanted to create a place where students could learn the different types of African music, clothing and dances," BSU president Synclaire Shannon said.
The event will kick off this Friday evening, with a dance class exploring traditional choreography of Guinea taught by dancer, drummer and choreographer Moustapha Bangoura. Following Friday night's opening festivities, Saturday will feature a full day of dance and drum classes, concluding with A Night of African Soul, a live dance performance.
Not only will the event culturally enrich students, but it will also support those in need.
"We have set up a scholarship fund for at-risk kids who are interested in the arts, but cannot afford them," Jackson said. "The proceeds from this weekend will go to them."
Jackson and the BSU hope to deliver a weekend that will immerse the students of Beverly in a culture very different from their own. To take part in this weekend's festivities, please visit the event's Facebook page for information and ticket sales.