Taylor Swift announced "1989 (Taylor's Version)" on Oc. 9  and released it on Oct. 27. In 2014, Swift transitioned from country to pop with the original release of "1989." The album marked a turning point, showcasing a more confident and mature Swift, with hits like "Shake It Off" and "Blank Space."
In 2021, Swift embarked on the ambitious "Taylor's Version" project, re-recording her early albums to regain control of her master recordings and have ownership over her songs, reinforcing her artistic independence.
Story continues below advertisement
"1989 (Taylor's Version)" blends nostalgia with growth, allowing Swift to revisit and enrich her 2014 songs. The lyrics and vocals are familiar yet more grown up.
Swift's re-recordings create a deeper connection with her fans' swifties, inviting them to relive the songs they adore while celebrating her artistic journey. Additionally, the album honors her past and paves the way for artists to have creator control over their artistic legacies.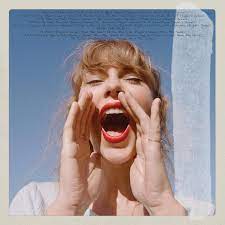 Swift's "1989 (Taylor's Version)" not only brings the original tracks back to life but also unveils a treasure trove of vault songs that were previously kept hidden. These songs are a delightful surprise for Swifties, offering a deeper understanding of Swift's creative process during the original recording of the album. 
The diversity of opinions on the vault songs underscores the subjective nature of music appreciation and showcases the rich tapestry of Swift's artistry.