KBEV raises awareness for cats in danger
Celine Rezvani, staff writer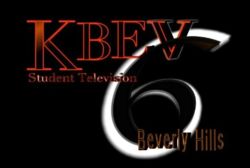 In efforts to secure homes for shelter cats who would be euthanized if not adopted quickly, KBEV filmed Cat Rescue, an awareness video.
No Kill Cat Sanctuary, the shelter to which these cats belong, is being torn down soon and many cats will be without homes. Doris Romeo, who has worked with the sanctuary for 20 years, is working alongside Elaine Karis to secure safety for over 40 cats.
Producer junior  Amir Mowlanezhad believes the video will encourage viewers to call in and provide homes for these at risk cats.
"For the video, we put together photos of the cats and added voiceover to connect with the viewers and push them to phone in and save those cats," he said.
Mowlanezhad supports the adoption of these cats because it not only saves the life of a suffering animal, but also saves our suffering environment from further harm.
"If cats are being killed, the waste products are also going to pollute the earth and cause more harm than the living cat ever would," he said.
Overall, he feels the cause is an important one that must be addressed.
"The cats deserve to live in loving homes of people who care about saving lives, he said. "They don't deserve to be killed."
Junior Sophia Monasebian, who also worked on the video, admires the work Romeo and Karis put into saving the cats.
"These ladies worked so hard to take care of the cats and find them homes," she said. "It would be a shame if the cats didn't find a loving home."
If you are interested in adopting a cat, please contact  Doris Romeo at (323) 691-6442. If you missed KBEV's live showing of the video, you can find it on their vimeo page.