Care about Career Day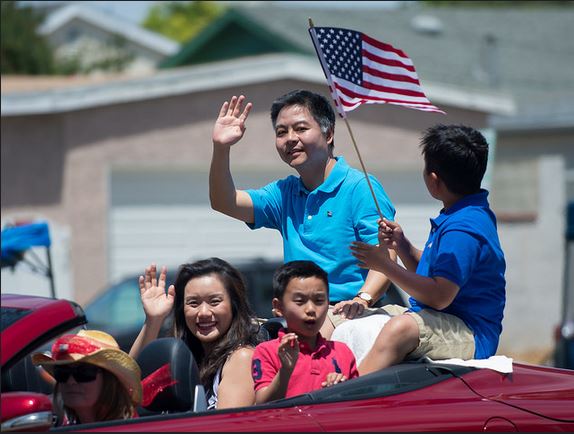 Nirav Desai, staff writer
As Career Day nears, it becomes all too common to hear ambivalent Normans griping about not wanting to waste a day at school and instead daydreaming about eating brunch at Toast or engaging in recreational activities with herbal concoctions during school hours on March 30. This is a shame, as the only waste compiled on Career Day belongs to those who ditch a four-times-in-a-lifetime event that can alter the four years they will spend at college.
While some students may discover their calling prior to attending high school, as Superintendent Steve Kessler did when he realized in fifth grade that he wanted to be an educator, many students do not decide on a profession until high school or later.
"I was sitting in class one day in fifth grade at El Rodeo, and I was watching my teacher and I realized, 'I think I would enjoy doing what he's doing.' [But if you are not sure what you want to do yet], good, you don't need to. You still have time," Kessler said.
Kessler's advice should sound reassuring to many adolescent ears. Dr. Fritz Grupe, founder of MyMajors.com and a former professor of counseling and career development at Colorado State University, found that roughly 80 percent of college-bound Americans have yet to choose a specific major by the time they apply to schools, and that half of students who do select a major eventually switch majors.
To remedy this problem, perplexed students and worried parents who do not have access to the advice of experienced professionals often turn to online career surveys, such as Education Planner or Your Free Career Test. These sites offer variations of the traditional aptitude test for millennials, though results should be taken with a grain of salt, according to Kate Brooks, the director of liberal arts career services at University of Texas, Austin.
"Often a student will say, 'The test says I should be a florist, so that's what I have to be.' The point [should be] to help them understand what things excite them and what careers are connected to those things, and which majors would lead them to those careers," Brooks said.
Principal Dave Jackson feels this is exactly what the school's annual Career Day can provide for students who are wise enough to show up on that day.
"I think Career Day offers students, most of whom haven't really made up their minds yet, a chance to talk to people to see if they can spark an interest. If they do, then they can take college classes toward that profession so they can say, 'Oh I really want to do this,' or 'Oh no, I don't want to do this.' So with an open mind, I think it can give even seniors, a look at what they want to do," Jackson said.
The freedom to discover a dislike for a possible profession is one Jackson holds dearly, as he was pressured by his parents to study accounting rather than his passion, teaching.
"When I graduated college I graduated with an accounting degree. I was an accountant for three weeks, and I was being paid a lot. And after three weeks I got an offer for about a third of the pay, to teach. I took it. Best decision I ever made," Jackson said.
Current Normans should view Jackson's story as a cautionary tale of what could happen if one neglects to broaden one's horizons with learning opportunities such as tomorrow's Career Day. At the very least, receiving free advice from experienced professionals at Career Day will surely be cheaper than that $14 quesadilla or the similarly priced medicinal plants that may or may not be available for purchase in or around the Beverly Hills community.