ASB holds Valentine's event at lunch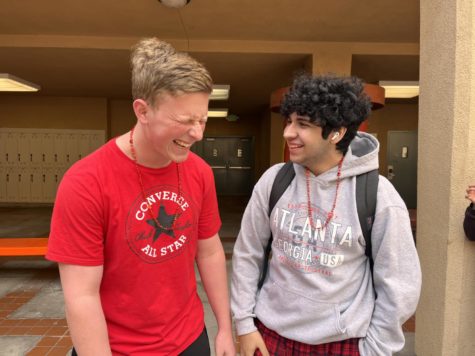 On Valentine's Day–Tuesday, Feb. 14– ASB held a lunch event on the second-floor patio to celebrate love, the Beverly way. 
Throughout lunch, ASB members passed out candy and red beaded necklaces that said "HAPPY VALENTINES" on them. 
Numerous activities were held throughout the lunch period, including "Love is Blind," a bearwalk and friendship bracelet-making.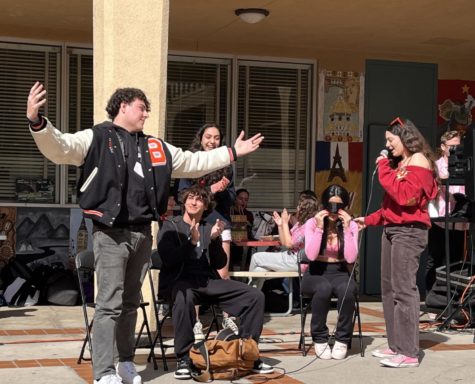 On "Love is Blind," senior Saba Taheri sat blindfolded with seven eligible bachelors lined up beside her. 
Senior and ASB member Mika Pomerantz asked a series of questions to both Taheri and the bachelors, including questions about their partner/dating preferences.
Taheri eliminated bachelors based on their responses to the questions, until she was left with "Bachelor Number Two:" senior Francis Molina.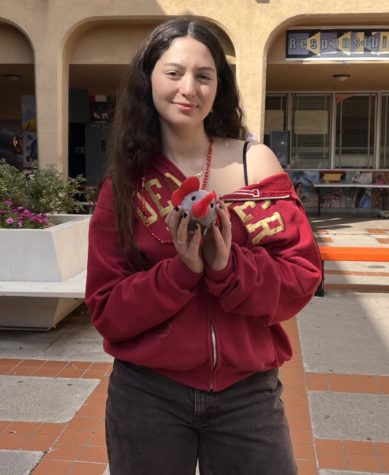 For the bearwalk, 16 student volunteers sat on numbered chairs. When the music played, the students walked around the circle of chairs; and when it stopped, they sat on whatever chair was in front of them. 
Pomerantz would pick a random number out of a bag, and the student sitting on that numbered chair would get a Valentine's-themed stuffed animal as a prize, until every number was picked. 
While these activities were going on, a friendship bracelet-making station was parked on the side of the patio. The table was filled with students throughout the whole lunch period, with people gathering beads and strings to make their bracelets.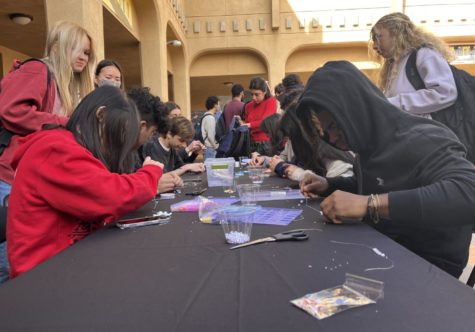 ASB Executive Cabinet Treasurer Camille Kaiserman said, "We're (ASB) just here to spread the love all around. Friends can celebrate their love for each other too."
The lunch event was a huge success overall. 
"I just have so much love for everyone," ASB Vice President Leila Abrishami said, "especially on such a loving day."